perm_data_setting
500,000+
Data points analyzed
account_balance
16,000+
Financial firms in our database
mobile_friendly
70,000+
Monthly website visitors
Trusted Advisory Firms Spotlight
A special thank you to these Trusted firms for supporting the investor.com mission and ongoing research! Are you a Trusted fiduciary? Join these firms today.
Ratings powered by regulatory data
The investor.com Trusted badge is awarded to the advisory firms that meet strict regulatory requirements.
Inside Scoop
Unlike doctors and lawyers, not all financial professionals act as fiduciaries when providing Americans financial advice. Financial advisors have not one, but three possible regulatory classifications.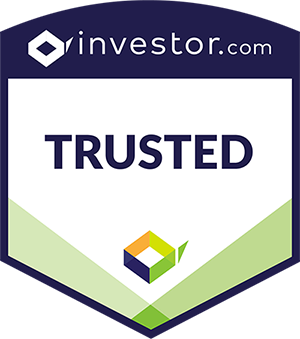 The Solution
Using over 500,000 data points collected directly from the SEC, the investor.com Trust algorithm surfaces the right questions Americans should ask their financial advisor.
---
investor.com in the News