At investor.com, we believe that every American should have access to unbiased financial advice. Our mission is to dive deep, thoroughly research the most complex financial services, and provide users a clean, mobile-friendly, search and connect experience.
Our first focus is to organize the universe of Registered Investment Advisors (RIAs). Who are these firms? How much do they charge? Are there any conflicts of interest Americans should be aware of? Most important, can they be trusted?
To find the answers, we are scouring through SEC filings and connecting with each firm directly to uncover the facts. Also, using a proprietary formula, the investor.com team boils each firm down to a single rating, which we call, Trust Score.
The bottom line, our goal is to provide you the same recommendations we would provide our own mothers. No catches, no kickbacks, no special interests, just honest, unbiased advice.
Connect with our team (below) and follow our journey.
(Investor.com, wholly owned by Michigan based Reink Media Group, launched in December 2017. Reink Media Group also owns and operates StockBrokers.com, ForexBrokers.com, and StockTrader.com, among other investment-focused web properties. Learn more at ReinkMedia.com)
Meet the Team
Blain Reinkensmeyer
Blain Reinkensmeyer is a Managing Partner at Reink Media Group. He is responsible for all content and research.
Learning the art of technical analysis at a young age, Blain made his first stock trade in 2001 and hasn't stopped, surpassing 1,000 trades in 2016. A husband and father of three, Blain enjoys perfecting his grilling each summer to everyone else's benefit.
Brandon Reinkensmeyer
Brandon Reinkensmeyer is a Managing Partner at Reink Media Group. He is responsible for all company operations.
When not spending quality time with his wife and kids, Brandon enjoys playing ice hockey, a tasty bourbon, or shooting clay. He is a firm believer in the two bucket method.
Michael Mikhjian
Michael is the CTO for Reink Media Group. He oversees all website development and technical solutions.
A self-taught web developer by trade, Michael takes learning new technologies seriously. If he is not busy doing a late night hackathon for fun, you can probably find him enjoying a cigar and bourbon.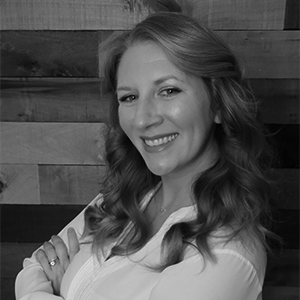 Jessica Hoelscher
Jessica is the Director of Data and Research at investor.com. She is currently responsible for leading all RIA research and analysis.
Jessica is an avid gamer and loves the outdoors. She enjoys venturing off the beaten path with her husband, trail-running, and her cats. A southern girl, entertaining family and friends is always a pleasure.
Molly Rossow
Molly is the Digital Media Director for Reink Media Group. She is responsible for digital advertising relationships and various operations projects.
When not researching and implementing the latest health best practices, Molly can be found outdoors across Michigan glamping with her family. She is also passionate about organic beer.