About Andrea Coombes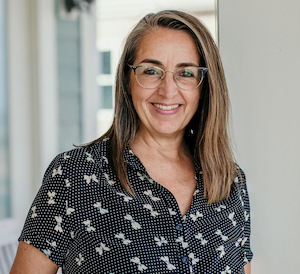 Andrea Coombes has more than 20 years of experience translating complex personal finance topics into articles that help people reach their financial goals. Her work has appeared in the Wall Street Journal, USA Today, MarketWatch, Forbes, Miami Herald, Seattle Times, San Francisco Chronicle, and other publications. She's shared her expertise with radio and TV audiences across the U.S., including on CBS, NPR and Marketplace.
She's covered topics ranging from retirement planning to taxes, investing strategies to how to stop fighting with your spouse about money. In the Roth vs. Traditional IRA debate, she's firmly on the side of: It depends. Andrea is an experienced personal-finance speaker who has presented to groups on a variety of topics such as how to budget, improve credit, manage debt, and build savings. She's participated on and moderated panels discussing 529 college savings plans, how to invest for retirement, and more.
Andrea also has worked as a financial coach and certified consumer credit counselor, helping people navigate their money challenges, and for a time she was a volunteer tax preparer. (She's not a masochist -- she actually likes doing taxes.)
She's currently working on becoming a Certified Financial Planner, through the University of California - Berkeley Extension's Certificate Program in Personal Financial Planning. Awards Andrea has won include Excellence in Personal Finance Reporting from the National Endowment for Financial Education and the National Award for Outstanding Reporting on Consumer Issues from the National Association of Consumer Advocates.
Andrea has a bachelor's degree in sociology and a master's degree in journalism, both from the University of California - Berkeley. She wants you to know she'll never get used to writing about herself in the third person.
Connect with Andrea: LinkedIn, Twitter
Some previously published work by Andrea
Wall Street Journal: Don't let stocks drive you crazy
Wall Street Journal: How couples can resolve their biggest fights over money
Wall Street Journal: How to pick a 529 plan
Associated Press / Boston Herald: 7 tax changes investors should watch for as they file
MarketWatch: With 401(k) disclosure, some fees still hidden
MarketWatch: How to retire early: A 5-step plan
MarketWatch video: For retirement savers, what now?
Nasdaq: Inherited a Roth IRA? Here's what to do now
Forbes: Millennials are good at saving, but investing? Not so much
NextAvenue: 4 retirement planning steps for women
NerdWallet: The pros and cons of a Roth IRA
An expert source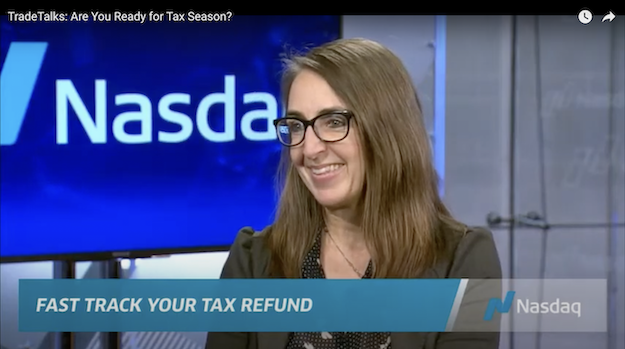 Andrea Coombes as a guest on Nasdaq.
In addition to her research, writing and presenting, Andrea is a sought-after source in her own right, having been interviewed by many top-tier U.S. publications on matters of personal finance. Some highlights:
NPR's All Things Considered: Do annuities belong in your 401(k)?
Wall Street Journal Video: Tips for talking to the tax man
Wall Street Journal's Money Matters podcast: Mistakes executives make with retirement packages
NPR's "Talk of the Nation": Should you take the buyout?
Marketplace: Uncle Sam says, "Pay up!"
Nasdaq: Preparing for tax time
USA Today: What investors can learn from the stock market correction
US News & World Report: 10 years later, have this year's retirees recovered from the recession?
Real Simple: 4 smart ways to start growing your money, starting now
WTOP Radio: Job interview mistakes to avoid