Chime Savings Account Review
Editor's Note: Annual percentage yields (APYs) in this article are accurate as of the publication date. Investor.com updates interest rates when changes in the federal funds rate cause fluctuations.
With all the fanfare surrounding this high-profile fintech company, we expected Chime to prance like a unicorn past the competition in our roundup of Best Savings Accounts of 2022. But its so-so 1.5% interest rate, mandatory checking account enrollment, and general lack of tools forced the Chime High-Yield Savings Account to the back of the pack.
Top Takeaways for 2022
After spending seven months testing 19 high-yield accounts to find the best savings accounts, here are the top findings from our Chime savings account analysis:
Chime came in at a disappointing 17 out of 19 during our overall scoring, mainly because its 1.5% annual percentage yield couldn't compete in a field where 2% APYs are plentiful.


Customers cannot simply open a Chime savings account on its own. You're required to set up a Chime Spending Account, which is like a checking account, as well. On top of that, many account features are unavailable unless you sign up for direct deposit, which Chime will incessantly hound you to do.


Now, it's not all bad with Chime. Users can expect a very modern-styled app with several features to help you become a more savvy saver.


Chime, like other trending neobanks, is not technically a bank itself. It's a financial technology company that offers banking services through the Bancorp Bank and Stride Bank, which provide up to $250,000 of FDIC insurance per depositor.


Overall Summary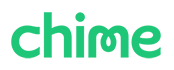 | Feature | Chime |
| --- | --- |
| Overall | |
| APY | |
| Fees | |
| User experience | |
| Features and tools | |
| Additional banking services | |
Pros:
No minimum deposit or balance requirements
No monthly fees
Large (60,000+) ATM network
Cons:
Lower APY than competitors
Requires mandatory signup for a Chime spending account
Direct deposit into spending account required to access most useful features
No physical branch offices
User experience
Chime landed a little on the odd side in terms of user experience, with the first issue being that users are required to sign up for a spending account as well — an unusual stricture, and the only bank in our survey to require it.
Account setup: We set up our Chime savings account on mobile, which offered a standard and streamlined sign-up process. Chime earned points for using Plaid, a third-party verification system that eliminates the need for manual entry and other time-sucking steps. It links to your external account just by logging in (score!).
Initially the checking account requirement wasn't a big hindrance. But as time went on we were hounded with emails and notifications to set up a recurring direct deposit into our spending account. Chime wants you to use its spending account — specifically the debit card that comes with it — because, like other financial institutions, it earns money from the interchange fee charged to merchants when you swipe it. If you're using Chime as your main bank account (because that's where your paycheck is automatically deposited), you're more than likely going to use the debit card to make purchases.
If you decide not to set up direct deposit, know that some of the Chime checking account's best features, like mobile check deposit and autosave, will not be available to you.
Deposit/withdrawal options: Notably, Chime doesn't allow you to deposit money directly into its savings account; you must deposit into the spending account and transfer to savings. Our initial test deposit — making a simple transfer via ACH — was smooth and problem-free. However, the next month when we tried to make a withdrawal, suddenly our external bank couldn't be verified (insert side-eye emoji). This glitch prevented us from either adding or taking out money. Relinking our bank account eventually solved the problem, but potential hiccups like this should be a concern for anyone thinking of using Chime as their full-time bank.
Customer support: There are three ways for customers to contact Chime:
Through the Chime app
By phone at 844-244-6363, 6 a.m. to 10 p.m. Central time on weekdays, and 7 a.m. to 9 p.m. Central on weekends.
Twitter (@Chime)
Deposit and transaction limitations: We had a real rollercoaster ride at Chime regarding limits, as the fintech has made some big changes in this area since we began testing. For example, at first there were extremely limiting caps on transfers from an external bank ($1,000 per month). Now Chime's daily and monthly deposit and withdrawal limits are much more reasonable.
| Chime Spending Account deposit/withdrawal limits | |
| --- | --- |
| Direct deposit or ACH transfer | No maximum limit |
| Cash deposits | Limited to three per day, $1,000 per deposit; $1,000 per calendar day; $10,000 per calendar month. |
| ATM cash withdrawals | Maximum of $500 per day |
| ACH transfer from the Chime app or website | No limit to the number of times per day; up to $10,000 per calendar day, maximum of up to $25,000 per calendar month |
Again, deposits can only be made directly into a Chime Spending account, not the savings account. But since you can't have one without the other, in effect these are limits for the savings account as well.
Caution flag: According to investigative journalism nonprofit ProPublica, more than 900 complaints have been filed with the Consumer Financial Protection Bureau since April 2020 citing, among other issues, instances of seemingly random account closures locking customers out of their accounts. Other issues include system crashes (Chime's own status update archive shows that some months have had multiple outages), complaints of unresolved or only partially resolved fraudulent charge disputes, and problems getting adequate responses from Chime customer service.
Fees
Chime does exceptionally well here, claiming to charge no fees, and for the most part they mean it. One outlier: ATM fees. You can withdraw up to $500 from any of the 60,000+ ATMs in Chime's network; but if you go out of network, there's a $2.50 fee from Chime and potentially an additional fee from the ATM owner.
Of the 19 banks we analyzed, only one (Citi Accelerate Savings) charged a monthly service fee. (It waives the $4.50 fee for customers who meet certain requirements.) However, even if a bank has no monthly maintenance fee, savers should keep an eye out for other costs you might incur. The most minor fee can have a corrosive effect on the interest you earn. For example, a single $10 fee immediately wipes out an entire month's worth of the interest you'd earn on a $5,000 balance earning a 2% APY.
| Chime savings account fees | |
| --- | --- |
| Outgoing wire transfer | N/A |
| Monthly maintenance fee | $0 |
| Official check fee | $0 |
| Paper statement request fee | N/A |
Features and tools
The Chime savings account has just three tools: mobile check deposit and two automatic savings features. However, since Chime requires customers to maintain both a checking and savings account, we've listed all the tools at a customer's disposal.
Automatic savings: We recommend opting in to Chime's automatic savings features. With "Save When I Get Paid," Chime automatically transfers a percentage of your direct deposit paycheck each month into your savings account. Meanwhile, "Save When You Spend" rounds up debit card purchases to the nearest dollar and shoots the difference to your savings account.
Chime debit card: Chime states that its EMV-chipped Visa debit card will arrive five to 10 days after account opening (mine showed up on day five). Your debit card works anywhere Visa is accepted, and you can access your funds for free at any of Chime's 60,000 partner ATMs nationwide. However, using an out of network ATM will trigger a $2.50 fee. One plus for world travelers: Chime does not charge foreign transaction fees when you use the card outside of the U.S.
SpotMe: This is Chime's overdraft protection feature. When it's activated, if you spend more than what's available in your checking account, Chime will cover you up to $20 and won't charge an overdraft fee. (That's big, considering you'll pay an average of $35 at most banks.) Chime may also increase your overdraft limit up to $200 depending on your "account history and activity." Note that SpotMe is only available if you have set up a $500 minimum direct deposit each month.
Pay Friends: This peer-to-peer transfer feature works most simply for Chime customers sending money to one another. You can also wander outside of the Chime ecosystem, as long as your non-Chime-member recipient enters valid debit card info within 14 days to receive the money. There's a $2,000 maximum sending limit per month, with a cap of $1,000 to non-Chime members.
Early direct deposit: While it's not necessarily a feature, this is a service worth mentioning. Users who receive a direct deposit of any amount from their employer are eligible to receive it up to two days sooner than average.
Mobile app/website: Chime mobile is available for both Android and iOS and brings a wide array of basic tools to the table. Aesthetically, its electric green brightens the interface, while intuitive functionality helps users feel right at home. Chime's desktop site mimics the app, with a great layout. We did have to hunt — for just a minute — for the settings screen (aha: It's in the upper right-hand corner in a drop-down).
Educational content: Chime lists a whopping 107 pages of blog posts — that's nearly a thousand articles to sift through. There's a range of topics, like news, "wealthy habits" and how to earn more.
Banking services
First, some context: The primary function of a high-yield savings account is to hold your cash so it can rack up some interest until you need to spend it. If your primary bank doesn't offer competitive interest rates, that means managing multiple accounts at multiple financial institutions. Because some people prefer to consolidate their banking business, we looked at what other services the savings account providers offered.
As noted above, Chime requires you to set up a spending account — its version of a checking account — before you can open a savings account. Depending on your banking needs, that requirement could be anything from an inconvenience to a welcome extra. As for other banking services, you won't find many; Chime offers only three services including a credit-building secured card.
| Chime banking services | |
| --- | --- |
| Checking account | Yes |
| High-yield savings account | Yes |
| Money market | No |
| CDs | No |
| Loans | No |
| Credit cards | Yes |
| Retirement savings accounts (IRAs) | No |
There are elements of Chime's banking services that we really like, specifically for those who need to either establish or repair their credit. Chime's Credit Builder Card is a secured credit card designed to help customers build credit. No credit check is required to qualify for the card, but like so many things at Chime, to be eligible to apply, you must have received at least one $200 direct deposit in the previous year. As with other secured cards, your spending limit is set by the amount of money you deposit as collateral. In this case, that means moving money into your credit builder account from your spending account; you can use your card to charge up to that amount.
One of the best parts about the Credit Builder Card is that Chime reports your bill-paying activity to the three major credit bureaus every month — Equifax, Experian, and TransUnion. The payoff? With consistent, on-time monthly payments, you'll gradually build your credit score.
Because Chime's Credit Builder requires no credit check and has no monthly fees or interest charges, it's an excellent option for people who are trying to establish or repair their credit profile.
Final thoughts
If you're only looking for a savings account and not an all-in-one bank account, Chime's 1.5% APY should send you looking elsewhere. Like here. Other drawbacks include the requirement to open a Chime checking account, and that full access to Chime's best features (mobile check deposit and autosave) are unavailable unless you sign up for a direct deposit. After the fifth email pitching direct deposit, we were over it.
However, looking at the suite of Chime's offerings, we can see how it could be a decent banking option if you need to put some guardrails on your spending, have previously been unbanked, want to build (or repair) your credit, or jump-start your savings. Its user-friendly app offers multiple automated savings features and early paycheck availability if you find yourself in a cash crunch around pay time.
About Chime
Chime, a privately held online fintech company, was founded in 2013 and, as of our publication date, has raised $485 million in venture capital funds. Today, Chime is valued at $14.5 Billion.
Savings Account Review Methodology
Our mission at investor.com is simple: provide thorough and unbiased reviews of financial services products and providers.
For investor.com's annual Best Savings Accounts Review published in August 2021 and updated in 2022, we collected a total of 532 data points over seven months to score and rank high-yield savings accounts. We assessed 19 banks across 70 variables spanning five core categories, including APY (annual percentage yield), monthly fees, user experience, account features and banking services.
All 19 institutions passed our initial screening criteria of having FDIC (for banks) or NCUA (for credit unions) insurance, online accessibility, and an interest rate above the 0.13% national average for savings accounts. To test quality and usability, we opened, funded and used each bank's high-yield savings account for a minimum of three statement cycles. We performed basic account functions (deposits, withdrawals, transfers) on both the desktop and app versions (where applicable), scoured all fine print and disclosures, and had some lengthy phone calls with bank service reps.
FAQs
How do I access my money at Chime?
There are four ways to make deposits and withdrawals at Chime:
ACH transfer from an external financial institution.
Deposit cash at one of 90,000 retail locations, like Walmart and 7-Eleven.
Withdraw at one of the 60,000 in-network ATMs.
Mobile check deposit, if you've opted for direct deposit.
How do I reach Chime's customer service?
There are three ways customers can contact Chime:
Through the Chime app.
By phone at 844-244-6363, 6 a.m.-10 p.m. Central time weekdays; 7 a.m. to 9 p.m. Central on weekends.
Twitter (@Chime)
Read Next
Explore our other reviews:
About the authors:
Ashlyn Brooks is a financial writer and former civil engineer. She's on a mission to show others how to save and spend smarter through purposeful money habits. Her work has been featured on Her Money.com, MoneyGeek, and Top 10.com.
Dayana Yochim has been writing (articles, books, podcasts, stirring speeches) about personal finance and investing for more than two decades, focusing on bringing clarity and the occasional comedic aside to what is often a murky, humorless topic. She's written for NerdWallet, The Motley Fool, HerMoney.com, Woman's Day, Forbes, Newsweek and others, and been a guest expert on The Today Show, GMA, CNN, NPR and wherever they'll hand her a mic. Read more about Dayana