December 2nd, 2019
In early 2018 we introduced Trust Score (Beta) for thousands of SEC-regulated RIAs. Then, this past September 2019, we followed with Trust Score (Beta) for 600,000+ financial professionals, ballooning our database from less than one million data points to over 20 million.
The original premise behind Trust Score was to leverage data to calculate a 1-99 number of overall trustworthiness. Through testing, what we found though was that:
Americans had a hard time quantifying the numerical score. "Is 92 good or great?" "My current firm is 78 while this other local firm is rated 82, should I switch firms?"
Industry hard a hard time quantifying the numerical score. "I see that I am a 95 while this individual is a 96, what am I missing to increase my score?" "Is 88 good or just average?" "How do I explain my Trust Score to current and prospect clients in relation to my Benefits and Considerations?"
Overall, Americans and industry alike simply wanted to know, "Can you just tell me what firms and individuals the algorithm thinks are trusted?"
Yes. We heard you loud and clear!
Today, I am excited to announce the launch of our brand new, "Trusted" badge for both firms and individuals. The same algorithm is crunching the numbers. Now, instead of 99 individual ratings to interpret, we display a simple badge on every firm and individual page that the algorithm determines to be trusted.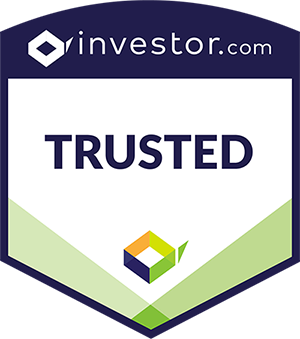 Over the coming weeks, we are going to be updating our Trust Algorithm landing page with more insights into how the algorithm works and how exactly we determine which firms or individuals earn a badge.
All in all, with Trusted badges, Americans can easily identify whether or not their advisor is Trusted. Similarly, the industry now has a transparent, unbiased, third-party rating to reference versus the standard answer of, "Look me up on Broker Check."