Why Trust Score?
Trust Score is fueled by our belief that Americans can make better decisions about who they trust if they have access to transparent, unbiased information.
Inside Scoop
In the United States alone, there are more than 12,000 federally registered investment firms and over 600,000 licensed individuals who can provide financial advice. With so many options available, it's difficult to know who you can trust and why.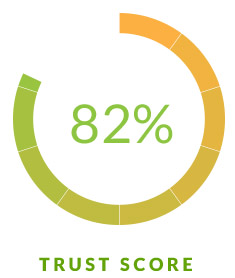 The Solution
investor.com scours through publicly accessible regulatory filings provided to the government by each firm and individual, then runs the data through a proprietary algorithm, which calculates an easy to understand 1-99 rating we call Trust Score.
---
How is Trust Score Calculated?
Trust Score is an algorithm powered entirely by government data.
view_list
1. We collect data from the Securities Exchange Commission (SEC) and Financial Industry Regulatory Authority (FINRA). Currently, investor.com houses over 300,000 data points.
lock
2. Variables are strategically selected to be incorporated into the Trust Score formula. For example, conflicts of interest and disciplinary history are important indicators of trust that are often overlooked due to their complexity.
insert_chart
3. Variables are then sorted and weighted individually based on their significance and net impact on Americans.
rowing
4. Once all the data is collected, sorted, and weighted, the Trust Score algorithm goes to work, producing a 1 - 99 score for each firm and individual. In addition, the algorithm produces a summary list of Benefits and Considerations ordered by net impact.