Is your advisor trusted?
Research the background of any registered financial professional, as well as SEC and state-registered RIA firms that conduct financial planning and/or portfolio management activities.
---
investor.com Fast Facts
favorite
investor.com is a consumer advocacy project. Every day Americans come before profit.
list
Currently, our database houses more than 23 million data points from FINRA Broker Check and the SEC IAPD, covering over 16,000 RIA firms and 650,000 individual financial advisors.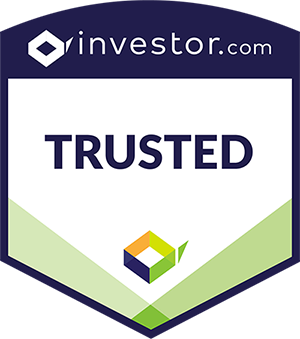 Our proprietary Trust algorithm rates and ranks every financial advisor and RIA firm.
people
We have the most passionate and dedicated team in the industry working hard to promote fiduciary advice.
---
We are here to help!
Whether you're looking to surface a list of financial advisors that meet specific requirements, or RIA firms that match your predefined criteria, we can assist.
local_post_office
Journalists
Are you working on a story? We can source contacts, data on advisors or firms, or all of the above.
school
Academics/Non-Profits
Working on a research study using FINRA or SEC data? Not a problem; our data team is ready to support the cause.
business_center
Industry
Are you searching for a conference panelist or speaker? Our in-house experts are media trained and ready to go.
---
Contact Us
Our database and research team is here for you. If you are a member of the media or are working with a government agency or educational institution and need additional support, please contact us and a team member will get back to you within two business days.

Email: support@investor.com