The following automated report was generated using SEC and FINRA data and was last updated on June 1st, 2020*. For data support, email "support@investor.com". Firms that receive a 4.5 or 5-star rating are considered Trusted by investor.com. Learn more.
David John Bromelkamp, based in Minneapolis, MN, is an Investment Advisor with 23 years of experience. David is employed by Allodium Investment Consultants, which provides investment advisory services for 218 clients.
| | |
| --- | --- |
| Financial Advisor | Value |
| First Name | David |
| Last Name | Bromelkamp |
| Type | Investment Advisor |
| FINRA Active | Previously (View Finra BrokerCheck CRD#1886987) |
| SEC Active | Yes (View SEC IAPD CRD#1886987) |
| Office Address | 500 S Washington Ave #4400, Minneapolis, MN 55415 |
| | |
| --- | --- |
| Regulatory Summary | Result |
| Customer Disputes | None |
| Terminations | None |
| Financial Disclosures | None |
| Judgement/Liens | None |
| Regulatory Events | None |
| Civil Events | None |
| Criminal Disclosures | None |
| Investigations | None |
| Total Years Registered | 23 years |
| Total Registered Employers | 4 |
| Works for an investor.com Trusted firm? | Yes |
Allodium Investment Consultants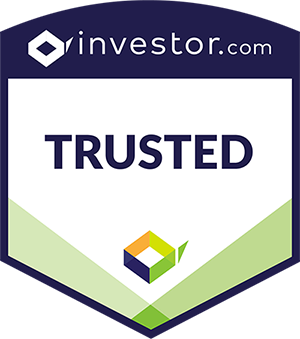 Allodium Investment Consultants, registered in 2005, is a Registered Investment Advisor (RIA) in 4 state(s) with a licensed staff of 5 advisors. Allodium Investment Consultants manages $312.9 million and provides investment advisory services for 218 clients (1:44 advisor/client ratio).

Read Full Review
What type of financial advisor is David?
David John Bromelkamp is a Investment Advisor at Allodium Investment Consultants. There are three types of financial advisors: Investment Advisors, Brokers, and Dually Registered professionals (advisors who operate as both a broker and an investment advisor).

Financial Advisors who practice solely as an Investment Advisor are considered true fiduciaries, just like doctors or lawyers, and have fewer conflicts of interest. 99.2% of all financial advisors barred from the industry have been either a broker or dually registered advisor. Learn more.
What financial services may David offer?
A financial advisor may provide a variety of financial planning services for Americans. The primary goal of a financial advisor is to review your personal finances and work with you to achieve your life goals, e.g., saving for retirement, by creating a comprehensive financial plan. Financial advisors focus primarily on money management, including investments like stocks, ETFs, and mutual funds.

Financial planning services may include tax planning, estate planning, retirement planning, or life-based event planning such as saving for college, getting married, purchasing a home, paying down debt, or planning an inheritance.
How much experience does David have?
David has been registered as a financial advisor (Investment Advisor) for 23 years.
Can I write a review of David or file a complaint?
investor.com does not rate or review individuals, nor do we support personal reviews. Instead, we encourage Americans to use regulator resources directly. From FINRA's File a Complaint page, "If you believe that a sales person, brokerage firm or other industry professional has treated you unfairly, contact the firm to see if you can resolve the issue. If you are still not satisfied with the firm's response, you can file a complaint with FINRA."
*SEC data last verified 06/01/2020. FINRA data last verified 03/17/2020. For the most up-to-date information, please view the applicable SEC and FINRA reports above. By visiting these sites, you are subject to their terms of use (IAPD, BrokerCheck). Any data inaccuracies, please contact our team. All requests for updated information should also be reported directly to the SEC and/or FINRA.